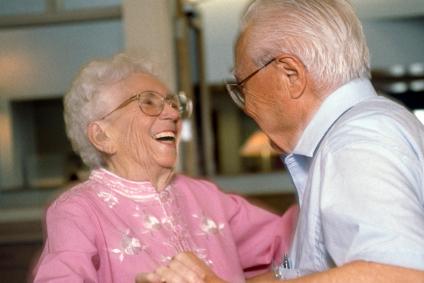 If you are single and looking for senior dating rules to help you get back into dating, remember that there are no hard and fast rules. However, there are certainly general guidelines that can prepare you for the experience of dating and let you know what to expect.
Get into the Swing of Dating
Since people are living longer than ever before, being a senior citizen does not mean an end to your dating life, bur rather a beginning of another phase. Many seniors are single and interested in getting back into the dating scene. If this applies to you, know that you can find ways to make dating some of the best times of your life. If you have not dated in a long time or are unsure if the rules have changed, brushing up on modern dating etiquette for men and women will guide you and make the experience less stressful.
Senior Dating Rules
Here are some guidelines to help make your dating experience better:
For Men
Women still love to be asked out on dates, but don't be surprised if a lady makes the first move to ask you out. While there are fewer rules about who should plan the date and pay, men are still the ones who should default to picking up the check if the woman doesn't offer. Even though it might seem old-fashioned, this is a classy thing to do. Don't be surprised, however, if modern senior women insist on paying for themselves.
Be a gentleman. Opening a car door is always a nice gesture, and opening a restaurant or theater door is also nice. In general, try doing things that make her feel special without going overboard on the first few dates.
If you are interested in a woman, flirt with her and watch her response. You should be able to gauge whether she might be interested in spending more time with you by the tone of her voice, how much eye contact she makes, and how broad her smile is.
If you start dating exclusively, don't expect her to wait on you. Senior ladies are often interested in equal partnerships.
For Women
As a senior woman who is dating, many rules have really changed, but some things are still the same. These days, women can ask men on dates and take the lead. Many men really appreciate the gesture. While there is always a give and take, letting a man know you are interested also encourages him to initiate an exclusive relationship.
If you are meeting a man you don't know very well, tell a friend where you are going and use caution. If you are trying online dating for seniors, always meet in a public place.
Try group dates if you are interested in getting to know a man. Don't rush into being exclusive. Remember that, regardless of your age, there are many fish in the sea.
Take a chance. Learn to live in the moment and put your best foot forward.
For Everyone
Here are a few more senior dating rules for everyone to follow:
Always be polite, respectful and courteous on dates
Be on time or let your date know if you are going to be late
Starting as friends can make the transition to dating easier
Don't expect the person you are dating to be like your previous spouse. Everyone has different strengths and weaknesses.
Don't act desperate. No one wants to date someone who is lonely and clingy. Fill up your life with friends, family, and hobbies, with dating being an extension of the full life you are living. If you let romantic relationships develop naturally, the experience and the outcome will be more positive.
Make it fun. Don't take dating too seriously. Most people would rather spend time with someone who is fun, rather than someone who drags them down.
You Can Find Love
While starting to date again may be daunting, you have to put yourself out there to find love again. Give it your best shot and be open to dating as a senior. You never know you when you might meet the right person and start a meaningful and fulfilling relationship for the golden years of your life.