Sites for Senior Citizens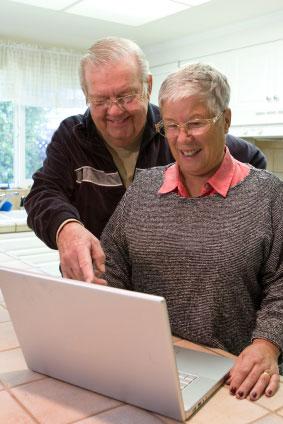 There are many sites for senior citizens on the Internet. These sites provide information, entertainment, and socialization. Here you will find some popular sites for resources, information, dating or chatting with others online.
Information Sites for Seniors Citizens
On this site, you'll find resources for caregivers, consumer protection information, education, jobs, and volunteer opportunities, creating a will, contact information for federal and state agencies and resources for grandparents who raise their grandchildren. You can also find health-related information, housing resources, retirement resources, and travel discounts.
AARP.org has articles senior citizens may be interested in reading. It also has information on health, money, leisure activities, family issues and an online community you can participate in and meet other seniors.
This is another great site for housing, retirement, lifestyle, and health resources. There's also a news and entertainment sections.
This is an attractive website with articles on working out, bone density, relationships, sex, and money. This is also an interactive website; you can join in on the blog, take surveys, or participate in online classes.
You will find many of the same things at Senior.com that you find at the others, but they also have sections on gardening, art, sports, and other recreational activities.
You can really get involved at this website. There is a blog, which you can join in on discussions. It also has books and culture, health, marketplace, money, recreation, technology and volunteering sections.
Agenet has a lot of information for caregivers such as housing resources and places to find support. It also has products for senior citizens and information on health, drugs, law, insurance, and finances.
If you are looking for daily news, Senior Journal may be perfect for you. It has news articles on many of the issues senior citizens face.
If you need any help with legal issues such as Medicaid, Medicare, Social Security, SSI, Federal Rights, or Nursing Facilities, NSCLC may have what you need to find solutions.
Dating for Older Individuals
Are you looking for love after the age of 50? There are many sites you can join to meet other singles. Many of the popular sites such as Match.com and eHarmony.com have members older than 50, but some websites are specifically for older singles. Here are few of those sites you can look into for companionship and love.
SeniorMarch.com is only for 50+ singles. You can join forums, blogs, chat with other singles, and read the latest in dating news.
Mate1 allows you to upload pictures and create a profile for other seniors to find you. You will have an e-mail address and instant messaging with your membership. There are also live chat rooms so you can talk with hundreds of people across the nation.
Datefinder has many of the features other dating websites have but also has the option to send "Smiles" and "Break the Ice." These are quick little notes to people you are interested in so you can get to know them a little better before you e-mail them.
Blogs for Seniors
Blog sites for senior citizens are great ways to get to know other people and engage in conversations online. There are not many blogs run by seniors because only three percent of seniors create blogs. Nevertheless, the blogs available are interesting and fun to read.
Protecting Your Identity Online
These websites are for informational and entertainment purposes. Never give out your personal information on the Internet. If you need to register with a site, make sure to use a username different from your real name and do not give out your address, phone number or other private information. If you plan to be a paying member with one of the matchmaking websites, you might have to provide a credit card, make sure you research the company to ensure its legitimacy. Browse the Internet safely and have a great time!
.