Short Hair Looks for Mature Women
Soft Gentle Curls
Soft, gentle curls soften the face and look fabulous at any age. Whether you have natural curls or get them from a body wave or perm, this flattering style is easy to maintain. Add a small touch of a styling product or mist hair spray if you need a little extra hold.
Sleek and Stylish
Beautiful, sleek and stylish, this very short style with its side swept part and cut around the ears looks absolutely fabulous. The model's beautiful white hair adds to the look of sophistication and self confidence.
Wavy Short Curls
Wavy, short curls look terrific on just about any shaped face. Use a round brush and a blow dryer to gently blow dry small sections of your hair. The light honey hair color and soft tussled bangs frame the face, drawing attention to beautiful skin and sparkling eyes.
Long Uneven Bangs - Short Layers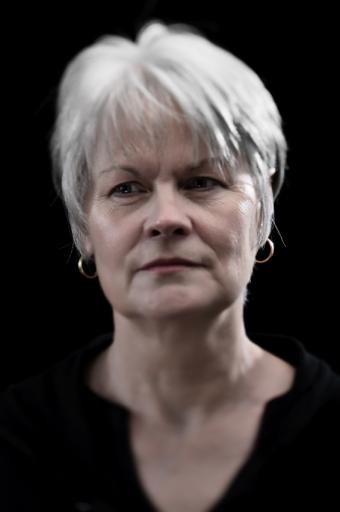 Minimize a high forehead with bangs that are wispy, long and uneven. This layered haircut highlights the model's beautiful cheekbones and eyes. This is the perfect hairstyle for an active mature women.
Curly Wash and Wear
A curly wash-and-wear style is great for women on the go. Whether your hair is naturally curly, or you get your curls from a styling product, this style is easy to maintain. After you wash your hair, shape the curls with your fingers, add a light touch of mist hair spray and you are on your way.
Side Swept Bangs
Cut just below the ears into a few long layers, this is a perfect style for thick, straight hair. The long, gently side-swept bangs and side part draw attention to the eyes while covering a high forehead.
Sexy Short Spikes
This spiky hair cut lets the world know you are a mature women who is poised, self-confident and sexy. This is a great style for short, straight hair. Simply wash your hair, add styling gel and run your fingers through your hair to create the spiky look. This is another perfect style for mature women who lead active lifestyles.
Lots of Layers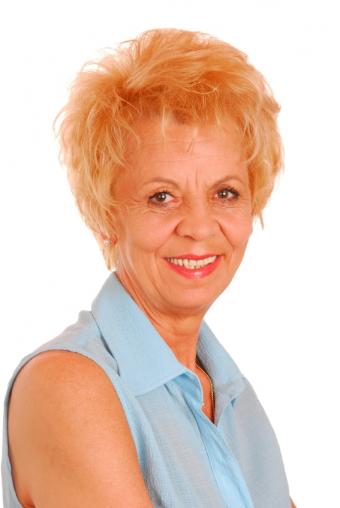 Beautiful, soft-looking hair cut into short layers frames the face gently. Add height to your hair by using a round brush and a blow dryer or a curling iron, paying particular attention to the crown.
Sharp Senior Hair
Should you choose to color your hair as it grays, select a shade that complements your skin tone and creates a sharp look. Minimalizing makeup and jewelry can help make this look a natural one.
Classic Bob
The classic bob is a timeless mature short hair style. Bob haircuts look great in a variety of lengths. Here, the model has a cut just below the ears, giving her face a pretty frame.
For more great hair cut ideas for seniors, visit Curly Hairstyles for Seniors.