Fun Group Activities for Seniors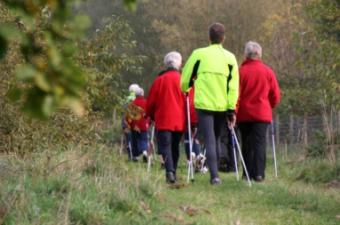 For many senior citizens, group elderly activities provide social contact with the outside world. The following tips will help you find and make the most of these activities.
Community Centers
Many community centers offer organized activities. While some of these activities may charge a small fee, many of these are free. Centers often post a schedule of activities in local newspapers and senior citizen center lobbies. Activities might include the following:
Arts and crafts - Local artists and craftsmen frequently volunteer their talents and time to teach crafts to the elderly. Fees often involve paying for supplies. These classes may last over a period of several weeks. Some centers feature the finished projects at art fairs as well.
Exercise classes - Yoga, tai chi, stretching classes, chair exercises, and water exercises all offer low-impact physical fitness alternatives, and these are wonderful group activities.
Field trips - Community centers often organize day and weekend trips to outlet malls, shopping malls, theater productions, festivals, and sporting events.
Senior Centers
Older citizens can also turn to their local senior center, which provides many senior services including organized group elderly activities. These activities might include the following:
Dances - Whether you want to step back in time and move to the beat of the big bands, or tap your feet to a square dance call, many senior centers focus on keeping their members active by providing dances, often on a monthly basis.
Bingo and other games - Centers often organize game nights, with tables set up to host bingo, bridge, and other card games.
Auctions - Some seniors love to attend and participate in auctions. These auctions could include products contributed by local merchants, handmade pieces contributed by the senior citizens themselves, and other items.
Bus trips - For many elderly, transportation is limited to catching rides from neighbors, family, and friends. Many senior citizen centers run shuttle buses to local shopping centers, community centers, and scheduled community events.
Other Group Elderly Activities
If you're still searching for senior group activities, focus on your interests and hobbies.