Beautiful Florida Retirement Communities to Consider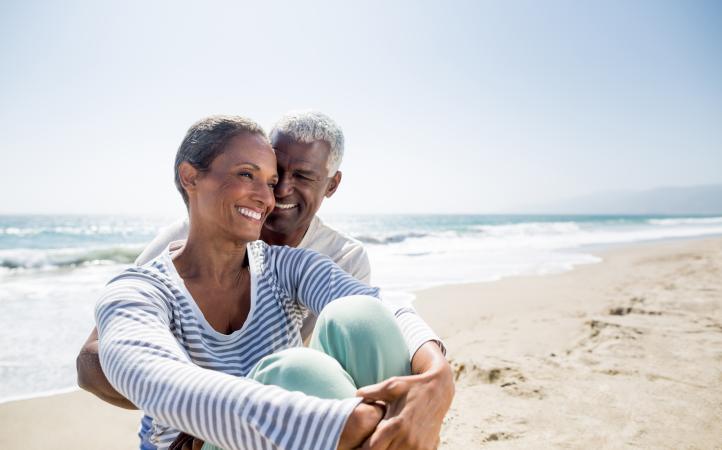 Resarch data suggests that at least 300,000 people will move to Florida each year through 2024. This has been compared to adding the population of a city the size of Orlando annually. Much of this influx is due to retirees moving to the state to seek the warm weather, tax benefits and quality of life at active adult retirement communities.
Florida Northwest/Panhandle Retirement Communities
Top cities in this region are Tallahassee, Pensacola, Panama City, and Ft. Walton Beach. It's known for beautiful beaches, hardwood and pine forests, gaming options, cultural activities, and good health care.
Advent Christian Village
Advent Christian Village is an accredited, total-care retirement community located on 1,200 breathtaking acres of woodlands by the Suwannee River. It's located in Live Oak, Florida and is known for its community spirit and support for retirees in all aspects of their live, including caring for foster and grandchildren. There are several housing options including owned and rental homes, manufactured homes, assisted living, skilled nursing services and homes for all income levels including HUD housing.
Kelly Plantation
Called the "Masterpiece on the Bay," Kelly Plantation is a gated community situated off of Choctawhatchee Bay on 900 acres of wetlands and parks. It's known for its 18-hole championship golf course featuring views of the lake and shoreline. Located in Destin, it's an exclusive community featuring condominiums for 55+ adults and includes many activities such as fishing, tennis, swimming and a fitness center. Prices for these homes are on the higher end with some in the mid-$600,000s up to over $800,000.
Windsor Villas
Located in Milton, close to Pensacola Beach, Windsor Villas has single family homes available for 55+ seniors. There's a pool, clubhouse, community kitchen, shuffleboard courts and regular social activities and classes. Homes prices are in the mid $100,000 to high $200,000 range. The beautifully maintained grounds are near the Blackwater River and conveniently located to many shops, cultural events, parks and golf clubs.
Florida North Central Retirement Communities
The North Central region is full of outdoor recreation activites like boating and fishing in its many rivers and lakes. Major cities are Tallahassee, Gainesville, and Ocala.
St. John's River Club
The St. Johns River Club is located on the St. Johns River in Satsuma, within one mile of the St. John's River. It has its own marina and is best known for its fishing and boating. The homes are manufactured and prices range between the high $100,000s and $200,000 and up. There's a community center, daily meals, social activities, shuffleboard courts and more. It's about 30 minutes from St. Augustine, Jacksonville, beaches and the World Golf Village.
On Top of the World
On Top of the World has over 10,000 homes available, making it one of the biggest communities for seniors in the state. The community has single-family homes and attached villas with a wide range of prices, starting at less than $100,000 on up to just over $400,000. Amenities include three 18-hole golf courses, community and fitness centers, two restaurants, tennis courts, swimming and even an airplane field and car track. It's also home to Master the Possibilities, a lifelong learning center for seniors who enjoy learning everything from computers to cooking, to academic pursuits.
Trilogy® at Ocala Preserve
A 55+ community located in Ocala, Triology® at Ocala Preserve features a 24-hole golf course, two resort clubs, a lakeside veranda, spa and extensive opportunities for outdoor recreation lovers. There's a large walking, hiking and biking trail system, a seven-acre lake, parks as well as a pool and tennis, pickleball and bocce ball courts. There's a large variety of social and activity clubs for residents. The community has about 1,600 homes and prices start in the low $200,000s up to the high $400,000s.
Florida Central Retirement Communities
This region is known for amusement parks, golfing, tennis, fishing and Cypress Gardens. Top cities are Orlando, Kissimmee, and Sebring.
Lakes of Mount Dora
Lakes of Mount Dora is close to many great championship golf courses such as the Country Club of Mount Dora, Silver Lake Country Club, and Pine Meadows Country Club. It's located in Eustis in Lake County, about 40 minutes north of Orlando and by Mount Dora, an area known as the "New England of the South." The community has single-family homes with New England-themed architecture and many with lake views. Amenities include an 18,000 square foot clubhouse, fitness room, game room, swimming pools, regular activities, clubs, library and a fitness trail. There are 950 homes in the community and prices start at the high $100,000s on up to the low $500,000s.
The Villages
The Villages is one of the most well-known retirement communities in Florida, no doubt part of this is due to its enormous size. The Villages is over 20,000 acres and those acres spread out over three different counties and zip codes. The community is located an hour north of Orlando, a half hour south of Ocala and 90 minutes northeast of Tampa. There are over 600,000 homes in The Villages and residents can choose from single-family homes and villas and prices start around $160,000 up to $2.5 million. The Villages has the largest amount of amenities of any 55+ community including golf courses, libraries, a camp for grandchildren, a public boat ramp for boating and fishing, over 2,700 social clubs, a Veterans hospital, movie theatres and much more.
Twin Lakes
Featuring around 2,000 attached and single-family homes, Twin Lakes is a 55+ community located in St. Cloud. Prices range from the low $200,000s to the mid $400,000s. The community is situated on over 1,100 acres. Amenities include a 20,000 square foot clubhouse by Live Oak Lake with a ballroom, game room, fitness center and a restaurant. Recreational opportunities for residents are a pool, walking and biking tails, and courts for bocce ball, basketball, pickleball and tennis. There's also a pier at the clubhouse for boating on the lake.
Florida East Central Retirement Communities
The East Central region is home to famous beaches, barrier islands, baseball and NASCAR. Popular cities are Daytona Beach, Cape Canaveral, Cocoa Beach, and Vero Beach.
Lamplighter Village
Located in Melbourne, this community features manufactured homes, some under $100,000 and the mid $100,000 range. The property is located on a lake with beautiful landscaping. It's close to many beaches, hospitals, shopping and restaurants. The community has a pool, spa, tennis and shuffleboard course and miniature golf. There's also a clubhouse and many social activities for residents.
Latitude Margaritaville
Lovers of musician Jimmy Buffet will enjoy setting up their home in Latitude Margaritaville, which was actually inspired by the popular singer. This gated community is located in Daytona Beach on 1,600 acres and features a bandshell for live music and a town center with restaurants, shopping and entertainment. There's also a lovely private beach for residents. The community has won several National Association of Home Builders awards and single-family home prices start in the low $200,000s.
Vitalia at Tradition
With prices in the low $200,00s to mid $400,000s, Vitalia at Tradition is a gated community for retirees that is part of Tradition, a master-planned community that is not age-restricted. Residents of Vitalia however must be 55 or older. There are about 1,200 single-family homes and Vitalia is situated on over 450 acres with beautiful landscaping. There's a 24,000 square foot lakefront clubhouse with a fitness center, game room, ballroom and arts and crafts area. Residents can enjoy a pool, putting green, walking and biking trails, a lakeside pavilion as well as courts for tennis, pickelball and bocce balls. There's a large variety of regular classes and social activities for residents. Vitalia is also close to the PGA Village, beaches and the spring training center for the New York Mets.
Florida Southwest Retirement Communities
Major cities in the southwestern region of Florida are Tampa, St. Petersburg, Clearwater, Sarasota, Ft. Meyers, and Naples. The area is full of beaches, fishing, golfing and many cultural activities and festivals.
Shell Point
Shell Point has been a leader in retirement living for over 50 years and has been named Best Retirement Community by Gulfshore Business Magazine for several years. The community is made up of four neighborhoods, each with their own distinctive style of homes. Landscaping includes walking paths, lakes and views of a local wildlife sanctuary. Amenities include pools, a golf course, clubhouse, fitness center, salon and spa, restaurants, regular recreational activities and lifelong learning opportunities including classes on computers, art, academic subjects and educational field trips. Residents of Shell Point are also guaranteed long-term care, including assisted living and nursing services. Shell Point operates with a financial structure that involves a one-time entrance fee and a monthly maintenance fee which is determined by the type of home you move into and your income. There are subsidies available for retirees who run out of funds. Unlike some other 55+ communities, the minimum age to move into Shell Point is 60, although residents 55 to 59 can move in if they pay an additional surplus fee.
Pelican Preserve
Located in Fort Myers, Pelican Preserve is a gated community and has condos, single-family homes, patio homes, attached villas and carriage homes available for 55+ residents. Prices range from the high $100,000s to high $500,000s. The community covers 1,100 acres with about 2,500 homes. Amenities include a championship golf course, pool, fitness center, cyber cafe, tennis, movie theatre, town center, spa and more. Outdoor activities include a 38-acres nature preserve with a boardwalk path throughout, a dog park, fishing pier and a butterfly garden.
Lake Fairways Country Club
Lake Fairways Country Club, in North Fort Meyers, located near the Gulf of Mexico, this golf course retirement community provides a bit of everything for its residents. It's a mobile home community with a large clubhouse, fitness center, pool, tennis courts and a restaurant. There are also some home sites on the water. Home prices range from the low $100,000s to well under $100,000.
Florida Southeast/The Keys Retirement Communities
The Southeast and Florida Keys region has lots for retirees to do including cruises, gaming, cultural activities, fishing and many beaches. The top cities are Hollywood, West Palm, Boca Raton, Miami, Ft. Lauderdale, and Key West.
Wynmoor Village
Located in Coconut Creek near Ft. Lauderdale, Wynmoor Village features over 5,000 condo-style homes for 55+ residenets. Prices in this gated community range from $100,000 to $250,000. There's a 50,000 square foot clubhouse, regular activities and classes, fitness center, spa, pool, woodworking shop, and tennis courts. There is an 18-hole golf course which gives residents a reduced membership fee but is not included in the community amenities. There's an on-site pharmacy for residents and bus transportation for residents to visit the town of Coconut Creek.
Century Village at Boca Raton
Century Village features condominiums for retirees with around 7,500 homes. Prices range from just under $100,000 to the high $200,000s. Amenities include a 125,000 square foot clubhouse with many types of activities for seniors. The community has beautiful lanscaping features lakes and ponds and local trees and greenery. There's an arts and crafts studio, fitness center, game room, a 1,250 seat theater, putting green, several pools and tennis and shuffleboard courts. The community also provides transportation to Boca Raton and local beaches and entertainment.
Venetian Isles
This gated 55+ community is located in Boynton Beach and features over 1,000 Mediterranean-style attached and single-family homes. Prices start in the mid $200,000s to the $400,000s. Amenities include a 26,000 square foot clubhouse with a fitness center, sauna and regular physical activities. There's also a library stocked with computers for resident use, a theater, arts and crafts studio, bridge, yoga and many social groups. Outdoor recreational activities include a choice of several types of pools, tennis, a putting green, and shuffleboard.
Before Choosing a Florida Retirement Community
Moving out-of-state may affect one's health, financial and other benefits. Some questions for seniors to consider while reviewing Florida retirement communities include:
Will medical needs be addressed, particularly for specialized care?
If the community has a monthly fee, what happens if you run out of money?
Will health insurance benefits transfer to the new location?
How will monthly income be affected? (For individuals receiving Supplemental Security Income and/or other state supplements).
What employment opportunities, including volunteer work, exist that match your interests and experience?
Will legal directives including your will, living will, and advanced directives be honored?
Are funeral arrangements in order and is the policy valid in another state?
Florida Statistics
The semi-tropical climate, moderate rainfall, plentiful sunshine, and fresh and sea waters, makes Florida one of the most desired places for seniors to retire. According to the latest data from the U.S. Census in 2014, Florida is the number on destination for people over 60. The net migration in Florida, which is the number of people who moved to Florida less the number who left the state, was 57,724 in 2014. The most popular counties for new residents in Florida based on 2017 Census data were Hillsborough, Palm Beach, Orange, Lee and Pinellas.
Florida Weather
Winter temperatures average from 40 to 45 degrees Fahrenheit in the north to 60 to 65 degrees Fahrenheit in the south. Average summer temperatures range from the mid-to-low 80s throughout the state with the highest temperatures in the mid 90s in July. Annual precipitation averages about 55 inches, mostly occurring during the summer months. The six-month hurricane season runs from June through November, and Floridians have learned to be prepared when a storm threatens the area.
Taxes in Florida
Only three states have a lower tax burden than Florida. With no state income tax and a state sales tax of six percent, Florida provides a considerable tax benefit to its residents.
Florida Activities
Golf: Florida ranks number one in golf, having more than 1,250 golf courses. Palm Beach County boasts the most golf courses per county in the country.
Beaches/Waterways: Florida has 8,436 miles of coastline and more than 25,000 miles of rivers, streams & waterways. The largest lake in Florida, Lake Okeechobee, at 700 square miles, is the second-largest freshwater lake in the U.S.
Tourism/Attractions: Florida is the top travel destination in the world, with a record 126.1 million visitors in 2018. Among the many forms of well-known entertainment Florida has to offer, there are also numerous nature-based attractions, including over 700 campsites, plentiful forests, world-class fishing, 4,500 islands, and 14 deep-water ports. It's also the home of Walt Disney World, Universal Orlando, the Kennedy Space Center, Sea World Orlando, Busch Gardens Tampa, and many museums and historical sites.
More Retirement Living Information
Numerous considerations are involved when selecting a location to retire. Additionally, an abundance of choice exists among the types of retirement communities in Florida and across the U.S. When choosing a retirement community, make sure you look into factors such as the type of senior housing, senior activities, amenities, and accessible health care.