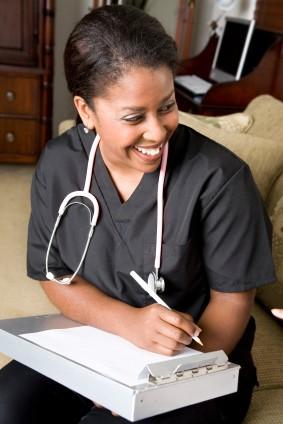 Getting older is tough. Despite your best efforts, eventually the mind and body stop listening to you. A senior assessment for home care might become a necessity. You and your loved ones will need to understand safety and health concerns as well as assess the level of nursing care needed.
A Balancing Act
It's a tough thing to watch loved ones grow old and become less able to care for themselves. It can be even tougher when considering whether or not they should continue to live on their own. In cases where the role of parent and child are reversed, it's a difficult transition, and the ideal solution is to find a way to handle it that lets the elderly person take part in making their new living arrangements. Changes may include the following, depending on how much help the senior needs on a daily basis:
Having someone stop by the house daily to check on the senior and make sure they've taken their medications, etc.
A caregiver who stops by for a few hours a day to help with hygiene, make a meal, perform household tasks, and provide other assistance specific to the situation
A full-time, in-home caregiver who provides companionship and light care as needed
A full-time healthcare provider in the home
Move to an assisted living facility or nursing home
Elderly Assessment for Home Care
If you've done all you can to help meet the needs of your elderly loved one in the home, but feel either their physical or mental needs are more than you can handle, it is time go get help. Reach out for help from a professional who makes in-home visits to assess the elderly. They can help determine whether the person needs assistance in the home, or if it is time to think about moving to an assisted living or nursing facility.
List Your Concerns
An elderly assessment for home life can be aided by an in-home monitoring system. Such a system can help document how well the elderly person in your life deals with day-to-day activities and aid in defining what action needs to be taken.
Several types of assessments might be pertinent to the situation; for example, you might need to assess whether or not an elderly person should still be driving, whether or not they are capable of living independently, or if it might be time to move to a professional care provider. Regardless of the particular areas where problems arise, it's a good idea to make a list of your concerns before meeting with someone to help you with an elderly assessment for home care. Addressing these issues is emotional for everyone involved, and having a list written can help you address the issues that concern you even if emotions run high when talking with a professional evaluator or the elderly person's physician. It's a good idea to include the elderly person in the discussion so they don't feel like you're plotting against them. An assessment should include the following:
An overview of the person's medical history
List of all current medications along with their purpose, prescribed dosage, and how often they are taken
A review of the medical professionals the elderly person is currently seeing and why
Assessment of current physical abilities
Assessment of cognitive abilities
Home safety issues
Current social involvement
An overview of the current situation and concerns, as well as possible actions to be taken towards meeting short and long-term goals
Assessment Tools Available
To help you make an accurate assessment and craft the best plan for your situation, the following tools can help get you started:
Whichever type of assessment you use, know that completing a thorough evaluation is the first step to getting the proper care for your loved one.