Assistance for Georgia Senior Citizens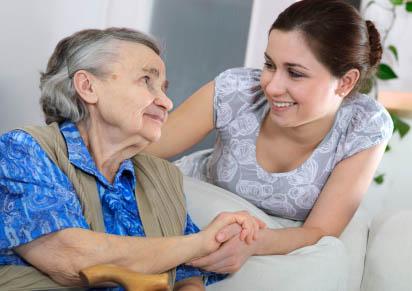 Low income services and household assistance for Georgia senior citizens can help provide senior discounts on things like power, gas, food, housing, and other social services.
Types of Assistance Available
Georgia seniors who need low-income services and support will be pleased to find that a number of options are available. An important part of finding assistance is the willingness to ask questions and weigh your options. Remember too that if you find a program that is especially helpful, inquire about other services or options that may be available. Chances are you might find a good resource just by talking with a number of people.
Household Assistance for Georgia Senior Citizens
Several programs for assistance for Georgia senior citizens exist. If you are a senior, a friend or loved one of a senior, keep in mind that information is one of the biggest factors for getting help. The more senior citizens learn about what benefits are available and find out that applying for them is easy is most cases, the more these senior benefits will reach the people who need them most.
Electric and Gas Bills
There is low-income assistance for seniors who qualify. In Georgia, you usually have to be over the age of 65, own your own home, and have a household income that is lower than $12,000 to 15,000 annually. Each program has different qualifications for income, so contact the companies directly to find which ones are in your range. These programs include:
Health and Social Services
Seniors who need healthcare in Georgia can receive guidance on how to receive and make use of their benefits. There are also services available for saving money on groceries and allowing seniors to remain independent for as long as possible.
Georgia Cares provides free, unbiased, and factual information to seniors and their caregivers regarding health insurance, prescription drugs and additional benefits and programs. 1-866-55-AGING (24464).
The Georgia Compass Program provides tools for seniors through their aging services and an online application to apply for food stamps.
Georgia Relay helps seniors and individuals who are hard of hearing or disabled with reliable telephone access using video, texting, and Internet. Call 1-888-297-9461.
Housing Options for Seniors in Georgia
Seniors in Georgia may need help finding safe and affordable housing or living arrangements with appropriate services.There are a number of different kinds of housing options available in the state including:
Retirement communities
Independent living facilities
Assisted living facilities
Senior citizen apartments and condominiums
Many senior communities offer more than one type of senior housing option within the community.
Sunrise Senior Living Communities
Sunrise Senior Living maintains eight communities throughout Georgia. Each of these offers assisted living as a housing option and may be the perfect option for seniors that are no longer able to live alone. Depending on the location of the community, housing options in addition to assisted living may include:
Independent living
Alzheimer's care
Nursing and rehabilitation care
These communities are located in:
Alpharetta
Atlanta
Decatur
Dunwoody
Johns Creek
Lawrencville
Liburn
Marietta
Holiday Retirement Communities
With more than 300 independent living communities in the United States and Canada, the Holiday Retirement Organization offers affordable senior housing with many amenities included. Residents are given the opportunity to stay free at any holiday retirement community located in North America while they are traveling.
There are eight Holiday Retirement communities located in Georgia in the following cities:
Athens
Lawrenceville
Macon
Decatur
Columbus
Savannah
Evans
Wesley Woods Retirement Communities
Providing affordable housing for senior citizens, the Wesley Woods retirement communities are located in North Georgia. Depending upon the individual community housing accommodations include one and two-bedroom apartments, cottages and efficiency units. These independent living communities are located in:
Atlanta-College Park District
Blairsville
Atlanta
Athens
Augusta
Newman
Active Adult Retirement Communities
If you are thinking about moving to an active over 55 adult retirement community, the Lanier Village Estates, located in Gainesville, provides resource style amenities in a beautiful country setting. This retirement community is close to the Northeast Georgia mountains, the scenic beauty of Lake Sidney Lanier and less than an hour from downtown Atlanta.Amenities include:
A spacious indoor pool
Fitness center
Professional entertainment
Day trips
Numerous clubs and activities
Apartments for Low Income Seniors
The South Rossville Senior Village Apartments, located in the city of Rossville, was a former elementary school that was turned into affordable rental units for seniors with low and median income. The complex features:
Two libraries
A community room with a kitchen
A putting green
Exercise facilities
Walking trails
More Senior Housing Options in Georgia
Saint George Village located in Roswell provides independent and assisted living.
Cobblestone of Park Springs, located in Stone Mountain, provides assisted living in a campus style setting.
The Clermont Crest Apartments located in Decatur
Belmont Village at Johns Creek provides both independent and assisted living
Summer Breeze is an independent living community located in Savannah
Additional Assistance
A wealth of resources are available for seniors, including grants and low-cost services. Georgia residents are fortunate to have many options for assistance.