Swimming and Water Sports
Many seniors choose to live in an active adult retirement communities where they have homes with low maintenance, great amenities and plenty of activity choices. Active adult retirement communities are located throughout country and provide seniors with a unique housing option once they turn fifty-five.
Swimming and Water Sports
Swimming is a favorite activity of many seniors and it is also great exercise. Beautiful outdoor pools, and sometimes indoor pools, provide a place for water sports and exercise.
Learn to Play Golf
Whether you love golf or have always wanted to learn the game, beautiful golf courses are generally located within a short distance from the community, if not right on the grounds.
Stay Fit on the Courts
Playing tennis is a wonderful way to stay fit and a perfect choice for workout fun.
An Evening Out on the Town
An active adult community includes social functions such as evenings of entertainment and dancing, day trips and community events.
Learn a New Craft or Hobby
If you prefer an activity that is less physically challenging, try crafting. Many active adult retirement communities offer craft classes, cooking classes and woodworking shops.
Active Adult Retirement Living
If you love water sports or spending time on the water, canoeing is a relaxing activity that gives you the chance to observe nature from a different view.
Relax with Friends
For many seniors active adult retirement living means spending some time relaxing in the clubhouse playing cards with friends.
Enjoy the Great Outdoors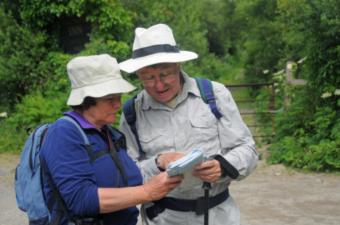 One of the fastest growing hobbies among seniors is bird watching. It is a wonderful way to enjoy the outdoors. Enjoy a hike or take a leisurely walk as you enjoy a day of birding.
For more information on active adult retirement living, visit the LoveToKnow article Active Adult Retirement Communities.